Tango Traits
12. 03. 2023 - " Faces and souls of tango in Switzerland "


Tango cannot exist if the other does not exist. This series of small drawings is a tribute and a thank you to the tango community in Switzerland. Male and female dancers but most of all men and women. Through my art I hope to show their feelings, dreams, and the magic dancing within everyone.



Le tango ne peut exister si "l'autre" n'existe pas. Cette série de petits dessins est un hommage et un remerciement à la communauté du tango en Suisse. Des danseurs et des danseuses, mais avant tout des hommes et des femmes, dont j'espère raconter à travers mon art les sentiments, les rêves et la magie qui danse en chacun-e.



Tango kann nicht existieren, wenn der andere nicht existiert. Diese Serie kleiner Zeichnungen ist eine Hommage und ein Dankeschön an die Tango-Community in der Schweiz. Tänzerinnen und Tänzer, Memschen, wo ich hoffe, durch meine Kunst Gefühle, Träume und die Magie zu erzählen, die in jedem tanzt.



Il tango non può esistere se non esiste l'altro. Questa serie di piccoli disegni sono un omaggio ed un grazie alla comunità del tango in Svizzera. Ballerini e ballerine ma ancor prima uomini e donne, di cui attraverso la mia arte spero di raccontare sentimenti, sogni, e la magia che danza dentro di ognuno.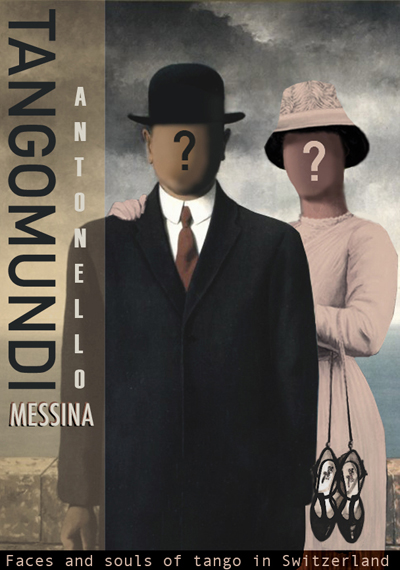 First Exhibition: 12.03.2023 - La Tardita - Rte du Châtelet 8 - 1700 Fribourg
Second Exhibition: 18.03.2023 - Tangolounge - Neuengasse 24 - 3011 Bern
Third Exhibition: 11.05.2023 - Heitere Fahne - Dorfstrasse 22/24 - 3084 Wabern
Schubertiade
Du 3 au 4 sept. 2022


La plus grande fête populaire de musique classique de Suisse
La Ville de Fribourg et la RTS, co-organisateurs de la fête, se réjouissent de faire résonner la Schubertiade d'Espace 2 dans au coeur de la Ville. La biennale itinérante de musique classique la plus populaire de Suisse décloisonne le grand répertoire depuis plus de 40 ans et y associe divers registres musicaux pour drainer un public passionné de musique venu de toute la Suisse. Une tribune exceptionnelle pour plus d'un millier de musiciens ! Pour le public, c'est la possibilité de découvrir l'incroyable diversité musicale de notre pays.
La participation d'Antonello Messina à la Schubertiade est une combinaison parfaite de musique et de peinture. Dans une fusion des deux arts, il sera possible d'admirer en direct la création d'un portrait dédié à Schubert, qui sera exposé en même temps que la série de portraits des habitants de la basse Ville de Fribourg : les Bolzes. En même temps, on pourra écouter la composition qu'Antonello a créée, inspirée par la musique de Schubert, mais s'inscrivant dans l'air du temps, en version Jazz.

Exposition: Samedi et Dimanche - Sept 2022 - (14.00h / 17.00h) Entritt Frei.


Antonello Messina – Atelier / Galerie

Rue de la Samaritaine 23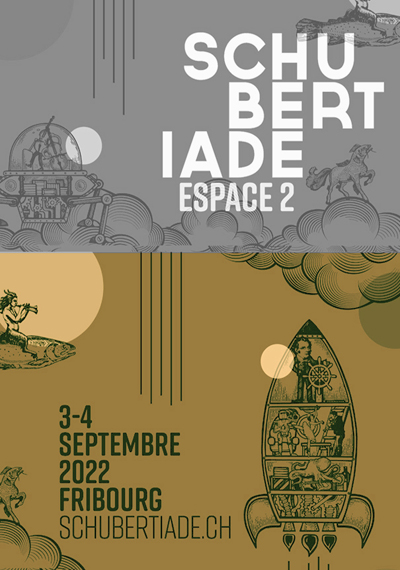 Le Visage au Soleil
03 / 21 Mai

05 / Sep - 31 oct. 2022


Just a few meters away from Antonello Messina's private gallery is a historic establishment in the city of Fribourg: Le Soleil Blanc. Meeting place of several generations, it hosts an exhibition with the portraits "Le Visage des Bolzes". 27 portraits of people living in the Basse Ville, narrating and expressing through their faces the character of this community. The exhibition can be visited free of charge until May 21st, and again from 05 September to 31 October 2022.

A pochi metri dalla Galleria privata di Antonello Messina si trova uno storico locale della città di Friburgo: Le Soleil Blanc. Luogo di ritrovo di diverse generazioni, accoglie una mostra con i ritratti "Le Visage des Bolzes". 27 Ritratti di persone che vivono nella Basse Ville e che raccontano, ed esprimono attraverso i loro volti il carattere di questa comunità. La Mostra è visitabile gratuitamente fino al 21 Maggio, ed ancora dal 05 Settembre fino al 31 Ottobre 2022.



Soleil Blanc - Rue de la Samaritaine 29 - 1700 Fribourg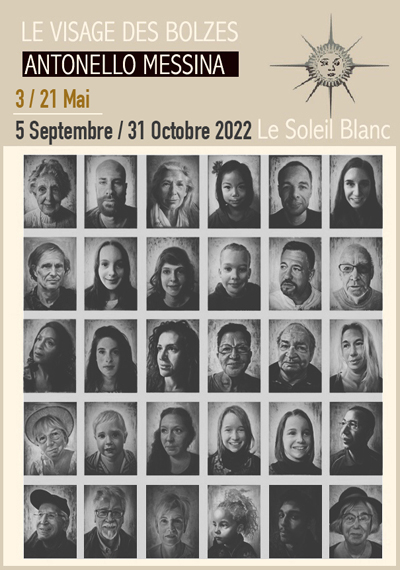 Kellerpoche Theater Fribourg
08. 01 2022 / 30. 04 2022 - "Environs"


Die Kellerpoche ist ein historisches Theater und Kulturzentrum der Stadt Freiburg. Es befindet sich in der Unterstadt im Stadtteil Auge und bietet seit vielen Jahren nationale und internationale Aufführungen und Veranstaltungen an. Ein paar Dutzend Meter weiter, in der charakteristischen Rue de la Samaritaine, befindet sich die Galerie von Antonello Messina.
Eine Auswahl der Werke des Künstlers wird vom 08. Januar bis 30. April 2022 in der Kellerpoche ausgestellt sein. Mit dem Titel "Environs" weist der Künstler bereits auf seine persönlische Reise innerhalb des Theaters hin, wo er mit seinen Landschaften und Ansichten von Freiburg, die Schönheit und Einzigartigkeit dieser Stadt erzählt und sublimiert.


Vernissage: Samstag / Jannuar 2022 - (18.30h / 20.00h) Entritt Frei.



Kellerpoche